Who We Are
Detailed, Captivating, Memorable. Our Mantra is our centerpiece here at Eventful Memories Event Planning and Catering. We stand behind our commitment to the meticulous production of your perfect private or corporate event no matter the age group, size, or budget. Eventful Memories is a Luxury Concept Catering services and Events Production company. We take your event concept and create lavish experiences through food and experienced event management services.

At Eventful Memories we are committed to producing and managing the highest quality events with a unique and uncompromising focus on crafting and producing your most memorable moments.
---
History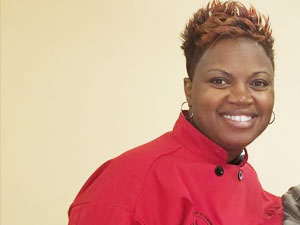 Roshawn, a native of Pontiac Michigan, is a dynamic personality. Her energetic style is contagious to those working with her. A product of Southfield High School and an Accounting graduate of Tuskegee University, she has a great deal of experience in what it takes to arouse the masses with events of elegance and power with a focus on staying within allotted budget constraints. With more than ten years in the corporate sector she decided to take a bold step in the direction of her life long dream· "Memorable Events" planning. The result of following her dream has been a match made in heaven. The success of events she's organized are spreading by word of mouth and by those who just happen to observe the enjoyment experienced by her clients. Her wealth of events experience spans the spectrum from as intimate as family activities to as large as nationally recognized fundraisers. Working with Roshawn it becomes evident that she's committed to ensuring each client receives personalized service, which helps all realize the sincerity of her motto: "Creating the atmosphere of lasting memories."
Giving you and your community the attention it needs, desires, and deserves separates Roshawn and Eventful Memories from the rest of the pack.
2018 - Business Partner of the Year for Riverdale High School
2017 - Awarded Emergency Catering Services contract for the city of Slidell, LA
2016 - Chairperson for the Advisory Committee for Atlanta Technical College for Culinary Arts
2014 - Clayton County Chamber of Commerce Small Business of the Year Award Recipient
2013 - A+ Rating with Better Business Bureau
2009 - Diploma of Culinary Arts form Atlanta Technical College
2008 - 1st Annual Me Time Retreat Chateau Elan Braselton, GA
2002 - EM Event Planning was founded
1998 - EM catering was founded
2001 - Eventful Memories goes into business